General Manager Job Description, Career as a General Manager, Salary, Employment
Definition and Nature of the Work, Education and Training Requirements, Getting the Job
---
---
Education and Training: College
Salary: Median—$77,420 per year
Employment Outlook: Good
Definition and Nature of the Work
A general manager directs and coordinates the operations of a small business or a department in a company. Medium-sized and large companies are divided into production, sales, promotion, purchasing, and other departments, and a general manager is typically in charge of each of these divisions. In a small company the general manager may be responsible for all operations. General managers usually report to the chief operating officer or to a vice president. They may report to the chief executive officer.
---
---
Each company has its own corporate ladder. Some companies give the title of general manager to those in charge of separate operating units. A department store chain might call the person in charge of each store a general manager. Sometimes the person in charge of a subsidiary company has that title. At some big, high-tech companies more than one general manager may be assigned to the same division. Despite these differences, the functions of all general managers are essentially the same.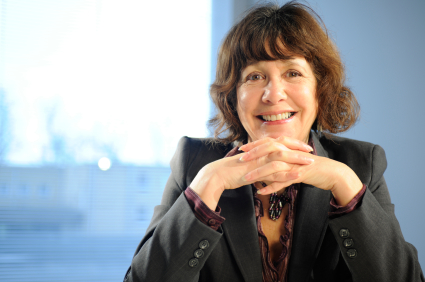 General managers take direction from their top executives. They must first understand the executives' overall plan for the company. Then they set specific goals for their own departments to fit in with the plan. The general manager of production, for instance, might have to increase certain product lines and phase out others. General managers must describe their goals clearly to their support staff. The supervisory managers see that the goals are met.
General managers direct other people to achieve their goals. Therefore, general managers must be able to delegate responsibility. They must be skilled in hiring good middle managers and giving clear, consistent directives. They must organize their divisions so that the employees know exactly what role each has to play.
General managers must understand the work of their departments thoroughly. They are constantly required to make difficult decisions about departmental activities. To make correct decisions, they must be able to read and analyze a great deal of information in a short time. If there is no reliable information, the manager must have sound judgment to make a decision. General managers must write clear reports for their senior executives. They must have strong leadership qualities and be able to get excellent performance from their support staff.
Education and Training Requirements
Education requirements vary depending on the kind of business. For example, general managers in technical or research firms often have degrees in science or engineering. In most cases candidates need a college education to be hired for executive training programs. Occasionally people without college degrees work their way up to management positions, including that of general manager. However, most employers prefer to hire applicants who have at least a bachelor's degree in business administration. Courses in management, accounting, finance, and industrial relations will prove helpful. Some large companies prefer to take management trainees with a college degree in liberal arts and a master's degree in business administration (MBA).
Many companies have executive training programs. In many training programs candidates are assigned to various jobs for a few months or a year to give them experience in many departments. By far the most important qualification for becoming a general manager is proven success in lower managerial positions.
Getting the Job
Most general management positions are filled by promoting experienced lower- level managers. Sometimes the positions are filled from outside the firm. Those who move up from within a firm usually reach top-level management positions by advancing through executive training programs. A college placement office can put graduating students in touch with organizations that have executive training programs. Interested individuals can check the newspaper classified ads and Internet job banks for jobs in management, industrial engineering, or production and quality control. Candidates can also contact large manufacturing firms, utilities, and other businesses directly. Private employment agencies geared for professional and managerial workers may also be helpful. Executive search recruiters, or "headhunters," also find jobs for people in management. Large organizations hire professional recruiters to fill the top positions.
Advancement Possibilities and Employment Outlook
General managers are often promoted to top executive positions. They may also become general managers in larger companies. According to the U.S. Bureau of Labor Statistics, general managers held 1,807,000 jobs in 2004. Employment of general managers was expected to grow as fast as the average for all occupations through the year 2014. However, competition is strong for top management positions, because many managers are promoted from within the company.
Working Conditions
General managers usually work in comfortable offices close to the departments they direct. Many general managers travel frequently. In national companies they have to travel to the head office or to confer with the managers of other divisions or plants. Nearly all general managers meet with their counterparts in other companies. Some travel or live abroad. They may be transferred from one position to another on short notice.
General managers in large companies often work under intense pressure. They may work much more than forty-hour weeks and be required to socialize for work. General managers in small companies may face less pressure.
Earnings and Benefits
Salaries for general managers vary greatly. Earnings depend on the type, size, and location of the firm and on length of service. The estimated median annual salary of a general manager was $77,420 in 2004, according to the Bureau of Labor Statistics. Those with salaries in the top 25 percent received more than $118,310 per year. Most receive additional income in the form of bonuses, stock options, and health and life insurance. Some drive company cars and receive other benefits, such as club memberships and expense accounts.
Additional topics