Financial Analyst Job Description, Career as a Financial Analyst, Salary, Employment
Definition and Nature of the Work, Education and Training Requirements, Getting the Job
---
---
Education and Training: College
Salary: Median—$61,910 per year
Employment Outlook: Good
Definition and Nature of the Work
Financial analysts, also called securities or investment analysts, examine financial information in order to make sound suggestions to businesses on how to invest money. Financial analysts often use statistical software and spreadsheets to analyze the facts they gather. Financial analysts then make reports to their employers on the results of their research. They work in banks, corporations, stock brokerages, insurance companies, and government agencies. Some analysts study worldwide and national money matters. Others advise corporations on ways to invest their pension funds. Many financial analysts specialize in determining the value of securities, such as stocks and bonds.
---
---
Financial analysts who work for stock brokerages pass their research findings on to the securities brokers. Analysts help brokers and their customers look for good investments and determine when a stock or bond should be bought or sold.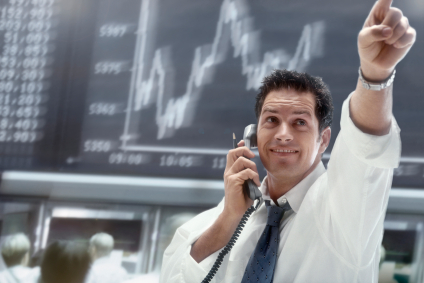 Many analysts specialize in researching and evaluating the securities of companies in one industry. These analysts look at all the factors in the industry that influence the price of the companies' stocks. They study new products, market prices, and other industry-wide trends. Analysts study a company's financial status to see how much the company is earning compared with others in the industry. Some analysts visit the companies they are researching to interview the management and to determine how efficiently the companies are being operated. Analysts compare the companies' financial reports with those of previous years. Then they try to predict what will happen to the companies' earnings in the future. Sometimes they work with statisticians to get the most information from the facts they collect. Although there is no way to be sure of future earnings or stock prices, analysts increase the chances of making profitable decisions by getting the most accurate information available.
Education and Training Requirements
A person must have a college education to become a financial analyst. Employers look for people with a degree in business administration. Undergraduate courses in finance, business, economics, statistics, accounting, mathematics, and law prove helpful. Increasingly, applicants for financial analyst positions have earned a master's degree in business administration (MBA). Analysts must understand corporate accounting to analyze financial statements. Banks, corporations, and brokerage houses generally offer some form of in-house training for beginning financial analysts.
The Chartered Financial Analyst (CFA) Institute offers a CFA designation for people who have a bachelor's degree and three years of work experience in the financial industry. To acquire a CFA, a candidate must pass a series of three examinations that cover subjects such as accounting economics, securities analysis, and portfolio management. Although the CFA designation is not required to become a financial analyst, it is helpful for advancement, especially for someone working for an investment firm, a brokerage, or other financial institution.
Financial analysts research and gather current financial information to analyze the status of companies and their securities. (© Gary D. Landsman/Corbis.)
Getting the Job
A college placement office can help a graduating student find a job in financial analysis. Large corporations, banks, and brokerages often send representatives to colleges to speak to graduating seniors about the job openings they have available. Interested individuals should check Internet job sites as well as the classified ads of local newspapers. The Wall Street Journal is a national business newspaper that publishes classified ads for financial analysts. Firms from all parts of the country place these ads. For government jobs, candidates should apply to take the necessary civil service examination.
Advancement Possibilities and Employment Outlook
Financial analysts may start as junior analysts and work their way up to positions as senior financial analysts in banks or brokerage firms. Some financial analysts become consultants. Analysts may also advance to positions such as the head of a securities analysis department. Advancement opportunities are good for analysts who prove themselves by offering sound advice consistently.
According to the U.S. Bureau of Labor Statistics, 197,000 people in the United States held jobs as financial analysts in 2004. Employment of analysts was expected to grow as fast as the average for all occupations through the year 2014. Financial analysts are always needed to help people make wise financial decisions. However, the number of jobs in securities analysis depends to some extent on the health of the economy. When times are good, many investors buy securities. Therefore, more analysts are needed. In times of recession, the competition for jobs increases.
Working Conditions
Financial analysts do much of their work independently. They spend most of their time in the office. Occasionally they visit companies or attend conferences with other financial experts. Financial analysts work under great pressure to be correct in their statements about the economy or specific investments. Analysts who are too often wrong are not promoted. Financial analysts generally work forty hours per week. Often they are required to work overtime.
Earnings and Benefits
The median annual salary for a financial analyst was $61,910 in 2004, according to the Bureau of Labor Statistics. Experienced analysts earned $113,490 or more per year. Some senior analysts employed by large firms earn more.
Most financial analysts receive health and life insurance, paid vacations, and pension plans. Many banks and insurance companies offer profit sharing plans to their employees.
Additional topics